Root
>
Utilities
>
Security & Encryption
> Browse: O
Wed, 21 September 2016, 10:00:01 am
Outguess is an advanced stegonagraphy tool. Outguess will conceal your document inside the picture of your choice in 4 easy steps.
Fri, 8 July 2016, 10:00:02 am
OneNote Password Recovery is aimed to help you unlocking password-protected documents and recovering lost passwords to documents encrypted by Microsoft Office OneNote.
Fri, 12 February 2016, 11:00:01 am

OutlookPasswordDecryptor is the FREE tool to instantly recover lost password for all versions of Outlook Application.
Wed, 9 September 2015, 3:00:01 am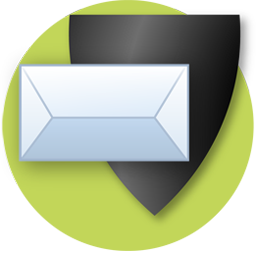 ORF Fusion is an award-winning enterprise level spam filtering solution from Vamsoft. Stops spam in its tracks before it even reaches your network. ORF Fusion has been deployed in 12,000 locations in over 112 countries across the world.
Wed, 15 April 2015, 4:00:04 am

OperaPasswordDecryptor is the free tool to instantly recover the passwords stored by all versions of Opera.
Fri, 31 May 2013, 3:00:01 am
Outlook Password Recovery is a program to recover passwords for Outlook PST (Personal Folders) file, as well as passwords for all email accounts created in Outlook, Outlook Express, Windows Mail, Windows Live Mail, Eudora, Incredimail, etc.
Wed, 8 May 2013, 3:00:01 am
Office OwnerGuard is the ultimate Security, Digital Rights Management (DRM), Copy Protection, Licensing and Distribution Management solution for Excel, Word, PowerPoint Documents ( xls, xlsx, xlsm, xlsb, doc, docx, ppt, pps, pptx )
Fri, 1 February 2013, 4:00:01 am
Take help of Kernel for Outlook Express Password Recovery software to attain instant and perfect OE Password recovery.
Mon, 10 September 2012, 3:00:01 am
Office Password Unlocker is a 4-in-1 Office password recovery tool to recover passwords for MS Office Word/Excel 97-2010 files, PPT2010/2007 files and Access 97-2007 files. GPU acceleration and Multi-core CPUs are supported for faster recovery.
Wed, 2 November 2011, 12:23:01 pm

Hack Software is PC monitoring tool gebruikt voor het toetsenbord activiteiten track in stealth manier. Surveillance vergemakkelijkt om wachtwoorden en andere uitgevoerde activiteiten door externe gebruiker hack zonder te worden opgemerkt.