Root
>
Business & Finance
>
Applications
Thu, 2 December 2010, 10:00:08 am
Outlook Messages Extractor exports emails messages (.msg format) from all selected .PST (Microsoft Outlook) files. It exports messages from all selected mail folders such as (inbox, sent items, junk mail, deleted items, outbox and other user defined
Wed, 24 November 2010, 7:26:53 am

Innovative barcode label generator software makes unique barcode labels, stickers, postal or asset tags of any type and shape including text, line, pictures, pencil ellipse, rectangle etc in very less span of time with advance printing settings.
Fri, 12 November 2010, 5:06:11 am

Convenient and easy-to-use, Xilisoft PDF to Word Converter can convert PDF to Microsoft Word2000, Word2003, Word2007 as well as Word2010 files only by two steps: drag and drop files and click to start converting!
Tue, 14 September 2010, 10:30:30 am

Barcode image producer software creates list of barcode labels using numerous methods including constant value, sequential, random series. Barcode ribbon building utility allows user to store generated barcode stickers at user specified locations.
Thu, 1 July 2010, 7:36:47 pm
Professional Barcode designing program has alternative way to produce customize barcodes including images, labels, price stickers many more in numerous series including sequential, random, constant assessment as per user needs and requirements
Sun, 22 March 2009, 2:05:11 pm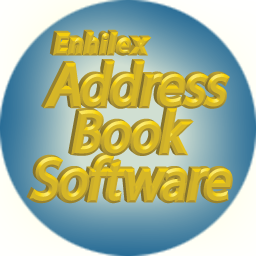 A great address book software, cardfile, PIM, Rolodex and contact manager. It provides a very efficient way to store your personal information, contacts, or any other type of info in a fast and easy to search database.
Sat, 24 January 2009, 11:59:34 am
Now you can have a Business Card for every occasion! Select from nearly 20,000 ready-to-use-card layouts. Our intelligent software automatically includes your mailing address as well as your Email address, Home Page URL, and Fax and telephone numbers
---