Root
>
Business & Finance
>
Applications
> Browse: F
Wed, 12 July 2017, 10:00:01 am
Flash Movie to Image Converter is is easy to operate when you need to convert movie to image.
Wed, 12 July 2017, 10:00:01 am
Flash to GIF Movie Converter ill be a good helper for you to convert the video movie to gif movie.
Wed, 12 July 2017, 10:00:01 am
Flash Video to Image Converter is a GUI converter, which is designed to help users convert flash to image,SWF to image professionally.
Fri, 28 October 2016, 10:00:01 am
This is a smart data copy software developed to help in Bulk data transfer from one computer to other preserving date and time stamp or customizing it. Tool is equipped with many advanced features to make data export process fast and precise.
Fri, 28 October 2016, 8:00:02 am
Modify pdf content with free pdf editor by iCareAll to change any pdf content on a word editable format that you may add or remove any information including text photos.
Mon, 9 May 2016, 10:00:03 am

Free Word Reader from FoxPDF lets you open, view Word Doc, Docx and Rtf files as well as TXT files and it doesn't require Microsoft Word. It can run as a desktop application in Windows.
Thu, 28 January 2016, 8:00:04 pm
File Email Scraper allows you to extract email addresses from outlook files(*.pst,*.eml), ms-excel files(*.xls,*.xlsx), ms-word files (*.doc,*.docx), pdf files, compressed files (*.zip,*.rar), RTF files(*.rtf), csv files, and web pages files.
Fri, 13 November 2015, 11:00:01 am

Using this software you are able to shape site, evacuation and escape plans. Either you create new plans or you easy shape plans based on existing, digitalized construction or floor plans.
Mon, 27 July 2015, 9:00:02 am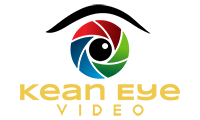 We are a full-service videographer from Southwest Fort Myers, Florida . We are fully licensed, bonded and insured. Our many years of experience in the industry mean that you can be confident of getting quality, professional work.
Wed, 4 March 2015, 4:00:01 am
Free PDF To JPG Converter converts PDF files to images in JPG/JPEG image format. The Free PDF To JPG Converter is an excellent tool for implementing PDF documents data archives or share these PDFs in image formats. It is Freeware!
---