Root
>
Audio
>
Utilities & Plug-Ins
> Browse: A
Wed, 21 October 2020, 10:00:02 am

AAMS Auto Audio Mastering System V4.0 - Welcome to AAMS, the new and innovative way towards Automatic Audio Mastering. Now you can hear what you expect!
Wed, 1 July 2020, 10:00:02 am
Audio Control is an audio mixer software utility for visualization and control of the computer audio volume, and is an improved substitution for the standard Windows Volume control. Audio Control saves space and allows for easy audio volume control.
Wed, 1 July 2020, 10:00:02 am

Audio Silence Remover Pro helps to remove silence from multiple audio files together. You can just give it a list of files to trim as opposed to having to do them individually.
Mon, 15 June 2020, 10:00:02 am

Ape2CD is an APE + CUE music CD image burner which can recover a music CD from an APE + CUE music CD image.
Mon, 28 September 2015, 4:00:05 am
Audio Music Editor is an easy to use audio editor for professionals and music lovers. Audio Music Editor supports nearly all popular audio formats (MP3, WMA, OGG, WAV, MP2, G721, G723, G726, VOX, GSM, U-LAW, A-LAW, DSP, ADPCM, APE, FLAC).
Sun, 23 November 2014, 1:00:02 pm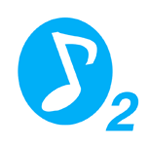 AmoyShare O2Tunes is a simple-to-operate media files transfer for iPhone, iPod, iPad. It supports to add music, audio, playlist, videos from the computer to iOS devices or transfer songs from iPhone, iPod to the local without iTunes.
Fri, 26 July 2013, 3:00:01 am
A musical ear trainer that uses a unique method to help you acquire perfect or absolute pitch. You learn a particular note by listening to a random sequence that includes the note. When you are confident you know the note, you can take a test.
Mon, 24 December 2012, 3:34:32 pm

Audio Amplifier Free boots the actual volume of audio file or video file. This cute freeware will amplify or increase the sound of a video file without changing the video quality. It supports all popular video and audio formats.
Wed, 3 October 2012, 4:00:01 am
Get over 8000 tv & radio stations on your PC or Laptop for a small one-time fee. Watch Satellite TV, Internet TV, Local TV, World TV from countries of all world in different languages on your computer. No additional equipments required.
Mon, 12 March 2012, 4:00:02 am
Audio Music Batch Converter is a convenient, powerful, and configurable application for converting among nearly all popular audio formats (APE, FLAC, MP3, WMA, AAC, AC3, AIFF, AU, OGG, WAV, MP2, MOD, XM, IT, MTM, GSM, U-LAW, A-LAW, DSP, ADPCM).
---