Root
>
Graphics
> Browse: H
Fri, 3 June 2016, 10:00:01 am
HyperSnap is a powerful screen capture, text capture and image editing tool for Windows. It snags desktop programs, multiple screen regions, freehand drawn shapes, game screens. Automates tasks like saving, FTP upload, image stamping, more.
Wed, 20 January 2016, 11:00:01 am
Ashampoo Home Designer Pro 3 enables you to plan and design your dream house. The integrated 3D view allows you to take a virtual tour through your project and various objects help you add realistic furnishing.
Wed, 22 October 2014, 4:00:01 am
A paint program like no other. PD Howler lets you paint with a large number of natural media styles as well as unique medias like particle foliage, animated brushes and more.
Thu, 10 April 2014, 2:00:02 pm
Create a photo galleries website with HTTPhotos using customizable templates (HTML, Javascript, Flash). Arrange photos by drag'n drop, add captions, adjust luminosity, crop. Manage multiple albums.
Thu, 16 January 2014, 3:00:45 pm
Our reviewers strongly recommend you GPS data checker! For details please visit producer's web site now: www.Soft.Tahionic.com/download-has-gps . Checks if your pictures taken with the camera have GPS data and shows details with a single mouse click.
Sun, 11 August 2013, 11:00:03 am
High Quality Photo Resizer is an easy-to-use freeware for batch resizing of digital photos. It also enables you to add up to 37 effects (Sharpen, Mosaic,etc.) to your photos.
Sat, 28 July 2012, 5:31:12 pm
Company provides economical way to How to Design Birthday Card through greeting card designing software in simple way. Software provides facility to develop stunning and eye catching birthday cards in different style with advance designing options.
Mon, 2 July 2012, 12:52:14 pm

Company provides solution for How to Design Business Card with advance color and print setting feature that ease customer to design multicolored, fashionable, high resolution visiting cards for personal or office employees in much cost effective way.
Tue, 26 June 2012, 4:00:13 am
This is Home templates for free download. Home has described the topic Home. You can find furniture related objects in the pictures. Sweet home designing is here for you, too. It's very suitable to use these templates
Tue, 8 May 2012, 2:00:09 am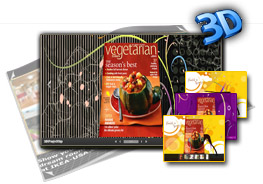 Health Beauty Sequel theme for 3D page flip book templates is something useful to keep your 3D page flip book advance with the time. It is the story follow the Health Beauty last week. All the topic is about health of every you!
---