Root
>
Business & Finance
>
Inventory Systems
> Browse: O
Mon, 4 March 2013, 4:00:01 am
O2001SSW Data Acquisition Software For Opticon OPN 2001 bar code scanners. O2001SSW enables configuration and communication with OPN-2001 barcode scanners.
Fri, 30 November 2012, 8:00:57 am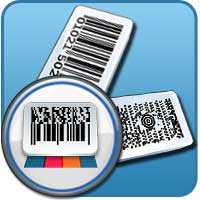 Click www.barcodelabelcreator.com to download Powerful Online Barcode Label Creator tool for creating unlimited barcode ribbons, bands, coupons, stickers, labels, holograms and logos.
Mon, 6 February 2012, 10:14:04 am

Software de código de barras gerar imagens atraentes de código de barras para produtos de marcas industriais e goods.software oferece font flexível, cor, imagem e impressão definição para projetar personalizadas etiquetas de código de barras feitas.
Fri, 20 January 2012, 12:00:07 pm

Postal produz códigos de barras 2D de etiquetas de código de barras sobre a utilidade do produto de diversas aplicações do Windows, incluindo MS Excel, MS Paint, Word MS, e muito mais.
Mon, 19 December 2011, 9:08:29 am

Terra e do software para gerar códigos de barras e impressão de alta qualidade sacos e etiquetas de código de barras flexíveis, etiquetas ativas, etiquetas, selos, hologramas, cartões.
---