Root
>
Utilities
>
Security & Encryption
Fri, 4 June 2021, 10:00:13 am

Password Manager Professional is a perfect password manager for enterprises and corporations. You can forget about all your headaches caused by loss of passwords, access codes and other sensitive information. Try it!
Fri, 21 May 2021, 10:00:02 am

WiFi Password Decryptor is the FREE software to instantly recover Wireless account passwords stored on your system
Fri, 7 May 2021, 10:00:02 am
The updated Windows VPN app comes with new and improved features, including enhanced usability, better speed, and feedback mechanism. Use PureVPN for Windows and enjoy ultimate protection with features like antivirus and URL filter.
Fri, 7 May 2021, 10:00:02 am
It is especially designed to create password protected USB memory sticks. It creates protected areas on the disk that is needed to enter password to see contents. Data on the protected areas are encrypted by 256-bit AES on-the-fly encryption.
Wed, 5 May 2021, 10:00:02 am
Windows Password Recovery tool is an ultimate password recovery and auditing solution based on unique multi-pass analysis algorithms and offering unsurpassed efficiency to inexperienced users and password-recovery experts alike.
Wed, 28 April 2021, 10:00:02 am
Advanced and powerful utility to reset lost Windows passwords. The program also has a number of unique features for recovering forgotten passwords, dumping hashes and wiping personal information.
Mon, 19 April 2021, 10:00:02 am

Video Surveillance with multiple IP and USB cameras. Monitor and record from multiple cameras simultaneously, create continuous video recordings, and view multiple cameras in a single window. Receive email alerts when motion or noise is detected.
Fri, 16 April 2021, 10:00:02 am
Wise Folder Hider is a free file/folder hiding tool. This application can quickly and safely hide not only the files/folders on local partitions and/or on removable devices but also USB drives and the files/folders on USB drives
Wed, 14 April 2021, 10:00:02 am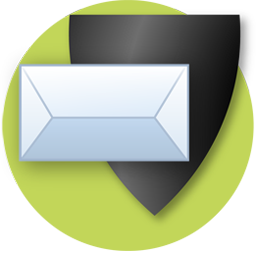 ORF Fusion is an award-winning enterprise level spam filtering solution from Vamsoft. Stops spam in its tracks before it even reaches your network. ORF Fusion has been deployed in 12,000 locations in over 112 countries across the world.
Wed, 14 April 2021, 10:00:02 am
APG can easily use to recover the password for all version of Microsoft Access database files. APG support to open multi Access files simultaneously.
---