Root
>
Business & Finance
>
Applications
> Browse: C
Mon, 16 April 2018, 10:00:01 am
CyberMatrix Employee Scheduler is a simple to use single or multi-user application for creating and managing employee schedules. Automatically generate the most favorable schedules for your employees then manually adjust the schedules to your liking.
Mon, 6 March 2017, 10:00:05 am
CovePDF is a free PDF reader with advanced features such as password protection, digital document signing, bookmarks, annotations and comments insertion. It offers a user friendly interface and minimalistic design.
Mon, 17 October 2016, 10:00:02 am
This automation tool seamlessly carries out Character, word, page and line count and calculates cost of typing accordingly. It carries out counting and cost calculation for Word, Excel, PowerPoint, PDF, Publisher, Text, HTML files with similar ease.
Tue, 4 October 2016, 2:00:04 pm
1-dimensional (bar, rod etc.) part nesting program to minimize remanent and maximize packing rate for saving stock material. Supporting 4 types of nesting method options and stock priority use selection for optimal packing result.
Wed, 15 June 2016, 10:00:02 am
Free POS Software - Retail Point of Sale Software System. Streamline the retail checkout process with a cash register system to stores product information, record all sales transactions, print receipts for customers and manage pricing and discounts.
Wed, 4 May 2016, 10:00:01 am
Technical Analysis Software for Windows, Linux and Mac
Mon, 2 November 2015, 1:00:05 pm
Create a booklet pdf from a normal pdf document using AxpertSoft pdf booklet maker. Tool support conversion into 2up pages as well as side by side duplicate page booklet. User can browse multiple pdf to merge all of them together before conversion.
Wed, 15 July 2015, 3:00:01 am
CRM Software - CRM-Express manages your marketing, customers, sales and orders. Features include SMS abilities, Email Client, Calendar, Address Book, My work day, News Feeds, Meeting Planner, Company Library, Form Designer, Journal.
Wed, 15 July 2015, 3:00:01 am
CRM-Express Standard Edition is a low-cost high quality CRM program. Features include SMS abilities, Email Client, Calendar, Address Book, News Feeds, Meeting Planner, Company Library, Form Designer, Journal. Skype and Google maps
Fri, 3 July 2015, 3:00:01 am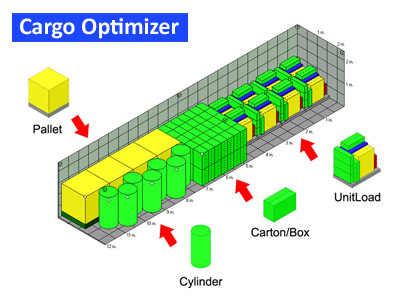 Cargo Optimizer handles regularly shaped containers such as ocean containers, trucks and refrigerated units. Plus it offers several advanced options such as: - loading by sequence - loading by FILO (First In Last Out) - multiple container sizes