Linux Root
> Browse: S
Linux Platform
Tue, 27 March 2018, 10:00:04 am
Steg is a software written in C++ that use steganography and cryptography techniques to hide information inside uncompressed and compressed images. It support JPEG, TIFF, PNG, BMP image's formats. It can use symmetric asymmetric key cryptography.
Wed, 29 March 2017, 10:00:01 am

Real-time biometric face recognition and pedestrian/vehicle tracking SDK for surveillance systems and networks. Supports up to 10 cameras on one PC. Automatic identification against watch list, gender/emotions detection. See: youtu.be/Jpt5jE5rwCQ
Fri, 11 November 2016, 6:00:03 pm
Solve a fun and challenging Shaving D Puzzle. Complete the puzzle to win. http://www.youtube.com/watch?v=PB8qcD-dnbk
Fri, 11 November 2016, 5:00:05 pm
Solve a fun and challenging Shaving R Puzzle. Complete the puzzle to win. http://www.youtube.com/watch?v=I6-jPADRuE4
Wed, 5 October 2016, 3:00:02 am
Still Yet Another Sokoban, an implementation of the popular Sokoban puzzle game. Features include unlimited undo, keyboard or mouse controls with automatic path finding, many included levels, and the ability to add new levels. Source code available.
Tue, 17 May 2016, 7:00:03 am
Improve Customer Satisfaction Knowing your Customers Better Using Survey Rocket - A Smart, Automated Survey Plugin
Wed, 9 December 2015, 11:00:03 am
You can add unlimited SMTP servers on SMTPSWITCHMAILER to send email unlimited bulk emails using our unique background sending. Our bulk email marketing application rotates the SMTP accounts automatically after sending a certain number of emails
Fri, 4 December 2015, 11:00:01 am
Social Bookmarks Submitter is the best social bookmarking software designed to boost your website rankings and increase its traffic by submitting your domains to the world's most popular social bookmarking sites.
Fri, 24 January 2014, 12:00:08 pm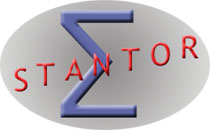 Home Automation software on Open Source for BeagleBone Black boards with Webcams. Communication protocol Websocket-HTML5. Dialog on Web 2.0 pages for mobiles(PCs, tablets, smartphones ...). With Angstrom Linux, PHP and Javascript.
Wed, 31 July 2013, 3:00:01 am

SharePoint Data Connector provides a convenient and secure way to access external data completely within SharePoint. SharePoint Data Connector brings business data from other systems, such as, Microsoft SQL Server, Oracle Database and My SQL, etc.