Root
>
Business & Finance
>
Inventory Systems
Fri, 23 October 2020, 10:00:02 am
Versatile Barcode creator, QR code, Code 11, Code 93, MSI and Datamatrix generator. Create and print sequential bar codes, export barcodes as vector graphics and high resolution images for pre-press and desktop publishing
Fri, 9 October 2020, 10:00:02 am
Retail Man POS, powerful point of Sale and inventory software. International setup, easy to use. Support for most POS hardware :- docket printer, bar code scanner, cash drawer, pole display, touch screen, scales. Integrated payment processing.
Wed, 1 July 2020, 10:00:02 am
PaperPath variable datal printing and publishing software includes all template-design and data-processing features needed by most professionals and first-time template designers.
Wed, 1 July 2020, 10:00:02 am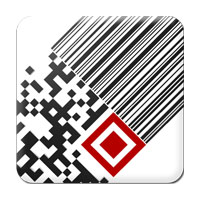 Easy generate barcode Graphic from many kinds of barcode symbology templates. Export to PNG, JPG, BMP, TIFF, EPS, SVG. Support batch generate.
Wed, 1 July 2020, 10:00:02 am

Morovia QRCode Fontware and Writer SDK is the ultimate tool box to print QR Code symbols. Support Word, Excel, Visual Basic, .Net and many programming environments.
Wed, 1 July 2020, 10:00:02 am
CodeX Barcode Label Designer is a powerful and easy-to-use barcode label design software. It provides a complete bar code label design and printing solution to users in retail, logistics, chemical, automotive and other industries.
Wed, 1 July 2020, 10:00:02 am

A ready to use application that splits and renames PDF, TIF and JPG documents according to barcode value.
Fri, 22 May 2020, 10:00:02 am

Inventoria is professional inventory stock management software for Windows that allows you to manage inventory in one or several locations. Manage your stock levels by categories, locations, and vendor.
Fri, 31 March 2017, 5:00:02 pm
A fast powerful program for businesses that is easy to understand with a main menu making it idiot proof! It can handle invoices (on 1.2 or more PC's), replenish stock orders and printouts
Fri, 31 March 2017, 4:00:03 pm
A fast powerful program for businesses that is easy to understand with a main menu making it idiot proof! It can handle invoices (on 1.2 or more PC's), replenish stock orders and printouts
---