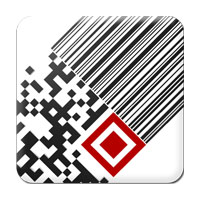 Barcode Generator 8.08.27
Last update:
Wed, 1 July 2020, 10:00:02 am
Submission date:
Wed, 23 November 2011, 3:00:07 am
| | | |
| --- | --- | --- |
| | | Win7 x32,Win7 x64,WinVista,WinVista x64,WinXP |
Barcode Generator description


Easy Barcode and QR code Generator and batch convert to png, jpg, eps, svg, bmp.

Barcodes make life easier, the way that they can hold a lot of information in such a small space. They're used to track inventory levels, locations, and, in the case of QR codes, can even be used to invoke additional product information on the Internet. To take advantage of everything that the humble barcode has to offer, while still retaining the ability to be on the cutting edge of QR code technology, you're going to need today's discounted software promotion -- Barcode Generator!

Barcode Generator gives you the ability to produce more than 32 different bar codes and QR codes, suitable for all types of business and personal applications. With Barcode Generator, you'll be able to create barcodes in just three easy steps - just pick a template, edit contents/color/properties, and then export! You're up and running with fully operational barcodes within minutes!

Every possible flavor of barcode is represented by the templates that are included with Barcode Generator! Unicode support: Latin, Arabic, Chinese, Japanese and Korean characters. There's QR Codes, Code 39, Code 128, Interleaved 2 of 5, UPC/EAN, Data Matrix, and more. For each one, you have total control over the data, colors, text, and fonts, as well as the actual dimensions of the barcode itself. Once you've generated your barcode, Barcode Generatormakes it easy to copy and paste it into other software applications, or export it as an image in the PNG, JPG, BMP, SVG, or TIFF format. Need a bunch of barcodes? Barcode Generator easily handles batch generation, up to 100 or more!


Requirements:
Windows 7/ Vista/ XP and Mac 10.6 or later

What's new in this release:
Fix software's UI become impracticable when zoom font size in system, especially on retina screen.