Root
> Browse: 2
Mon, 22 June 2020, 6:00:02 pm
Universal software to work with 2D and 3D CAD files. It supports AutoCAD DWG, DXF, PLT, SVG, CGM, STEP, IGES, STL and other formats. Features: editing tools, PDF to DWG converter, 2D/3D measuring, markups to drawings, G-code generation from CAD.
Fri, 24 January 2014, 12:00:02 pm

Exchange Outlook 2013 contacts with the help of 2013 Outlook contacts recovery software. This tool allows you to recover Outlook files contacts and save all the contacts into a desirable format such as- PST, VCF, CSV.
Fri, 19 July 2013, 11:00:01 am
Set of 2D Shapes Bingo Cards, and a ready-to-use project (that can be used as a template and customized) for use with Bingo Card Printer which can be downloaded from http://www.bingocardprinter.com
Wed, 3 April 2013, 12:00:02 pm

You can Repair Outlook 2007 files with this technical enriched 2007 Outlook PST File Repair tool. It is here to sort out all queries of Outlook users like how to repair Outlook 2007, how to repair Outlook email etc.
Mon, 4 February 2013, 12:02:08 am
2013 data recovery software is a cost effective and easy to handling Windows partition recovery to recover Windows files along with restore Windows data from FAT and NTFS partition.
Fri, 18 January 2013, 12:00:01 pm
We are specially providing you 24 Hour Support to Repair Corrupt SQL facility from which you can get the best and online answers for your query related to the working process of the software.
Wed, 9 January 2013, 12:00:01 pm
Export OST to PST from Recover Data is an outstanding Exporter. 2011 Outlook OST exporter quickly exports OST data in few mouse clicks. 2011 OST data exporter is the convenient solution to fix errors thoroughly export data easily
Fri, 4 January 2013, 12:09:59 am
2GB PST upgrade towards 20GB is a raising feature with Outlook PST Upgrade tool that helps you to convert Outlook ANSI 2GB PST to Outlook Unicode 20GB PST file format and increase MS Outlook environment.
Mon, 3 December 2012, 8:00:22 pm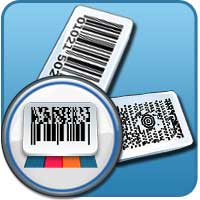 How to create 2D Barcodes stickers? Download barcode label designing software from www.barcodelabelcreator.com to generate high resolution linear and 2D barcode labels, stickers, logos etc.
Mon, 10 September 2012, 11:00:01 am
If you are not able to access Outlook 2007 because of OST files corruption experiment the 2007 Outlook Mailbox Recovery Software of Recover Data. The 2007 Outlook Mailbox repair tool converts OST data into PST file.
---