Root
> Browse: E
Fri, 15 February 2019, 1:00:03 pm
EXIF Photo Organizer can quickly and easily organize huge photo collections according to user-defined rules by using the jpg-embedded EXIF metadata that nowadays most modern digital cameras record. EXIF Photo Organizer supports 31 EXIF tags.
Thu, 31 January 2019, 10:00:07 am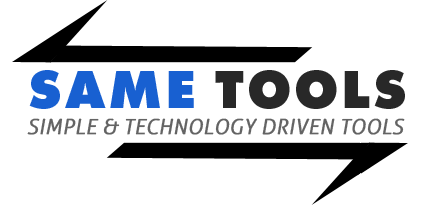 OST ferramenta de recuperação de exportação funciona com todas as versões do Outlook 2000, 2003, 2007, 2010, 2013, 2016 e executa em toda a plataforma do Windows com facilidade.
Thu, 24 January 2019, 10:00:05 am
EximiousSoft Screen Capture combines the power of a first-class screen capture application with an advanced image editing utility - wrapped into one easy-to-use tool! By it to quickly share a picture-perfect representation of anything on your screen.
Thu, 10 January 2019, 5:00:03 am
Try the best EML to MBOX Converter to export multiple EML files to MBOX format. It offers to batch convert EML to MBOX format for Thunderbird, Mac Mail, or any MBOX based email clients.
Tue, 8 January 2019, 1:00:07 pm
EML to PST Converter is the perfect tool to convert multiple EML files to PST at once.
Fri, 7 December 2018, 4:00:04 am
The business card software is equipped with featured design tools to create nice business cards quickly and easily. You can print the cards on your printer or export your design as pdf or jpg files and bring to a professional printshop for printing.
Fri, 7 December 2018, 4:00:03 am
Logo Designer Pro provides you with solution that meets any requirement for design Logos. It offers over 540+ supreme quality logo templates and 2000+ vector graphics symbols while keeps 20+ expert Drawing Tools for building amazing logos.
Fri, 7 December 2018, 4:00:03 am
EximiousSoft Banner Maker Pro offers professional graphic-designed tools and high quality prepared banner templates, cliparts, symbols, filters. With which, you can quickly create printable business banners and web-based graphics.
Fri, 7 December 2018, 4:00:02 am
EximiousSoft GIF Creator is a powerful GIF design tool, provides more than 40+ effects to build cool animations or impressive banners within short times, and provides painted tools to draw the smoothest vector graphics and bitmaps.
Mon, 3 December 2018, 12:00:02 pm
eSoftTools Excel to vCard Converter tool can convert excel contacts to VCF file and export xls to vcf instant. Software helps to recover excel contacts and can transfer bulk xls contacts to VCF file.
---