Root
> Browse: S
Tue, 26 March 2019, 6:10:06 pm
Experimente a versão de demonstração do Outlook 2007 OST corrompido para arquivo PST LIVRE de custo.
Thu, 14 February 2019, 1:00:03 pm
O software tem um ótimo recurso que divide o grande arquivo PST recuperado em um pequeno formato de arquivo PST.
Mon, 11 February 2019, 1:00:02 pm
Transfere soberbamente o arquivo OST para o formato HTML, EML, MSG e PST. Software funciona em todas as versões OST e MS Outlook.
Sat, 9 February 2019, 9:00:04 am
Você pode visualizar todos os dados OST recuperados com esta demonstração gratuita. Mas, se você quiser salvá-lo em PST acessível, recomendamos que você escolha a versão da licença. Leia mais: home page.
Wed, 6 February 2019, 12:00:06 pm
Exchange OST para PST migrar Software é fantástico OST migrar para a ferramenta PST que ajuda você a reparar corruptos ou danos arquivo OST Exchange, bem como exportar OST para o arquivo PST.
Fri, 25 January 2019, 12:00:03 pm
SQL File Viewer is one of the best free SQL Viewer Online tool that help users to view or open SQL Database files i.e. NDF and MDF. Using this tool, you can easily view entire tables, views, stored procedures, triggers, keys, etc.
Fri, 25 January 2019, 10:00:04 am
Message filtering feature, this feature is the most time-consuming feature by which you can retrieve emails from two dates from "start date" to "end date".
Sat, 12 January 2019, 11:00:02 am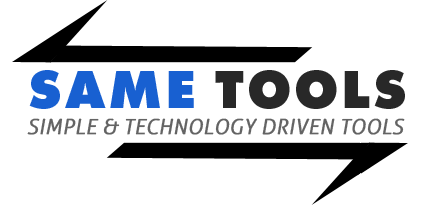 To convert OST to PST in a simplified manner with SameTools for OST to PST Converter. The software convert OST data to PST with a couple of clicks taking entire components of OST file into PST format with full accuracy and no data loss.
Tue, 8 January 2019, 9:00:03 pm
Play PSX, SNES, NES, GBA, Sega Genesis games on Android Devices / Smart TV / Android TV Box.
Fri, 21 December 2018, 1:00:05 pm
SysInspire NSF to PST Converter Software maintains all emails properties such as- to, bcc, send and receive subjects etc. while convert NSF to PST file. Software will allow users to convert NSF emails, contacts, calendars and appointments to PST.
---